How to use the Cloud efficiently: Top 5 tips for saving time and money
Cloud services are becoming a fundamental necessity for organisations worldwide. Every business is looking for ways to save money, save time, increase productivity, and generally make life a little bit easier in the workplace.
If used wisely, Cloud products can do all of this for you and transform your business long term.
With so many Cloud solutions, services, providers and products it's important to know exactly what you're signing up for and if it is the best fit for your business.
The Big 3 public cloud providers out there are below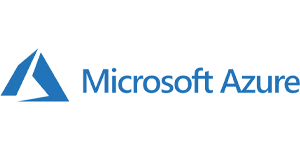 Microsoft Azure
Microsoft Azure is regarded as the most trustworthy primary public Cloud platform. Its security features are more comprehensive and robust than its competitors, so more businesses choose it every day. There's nothing more important than knowing your data is secure. Microsoft Azure is also popular due to its seamless integration with all things Microsoft, making the lives of a lot of business people easier.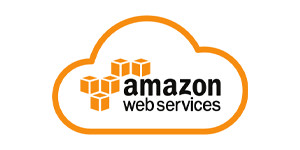 Amazon Web Services (AWS)
AWS is currently the largest Cloud provider out there. It is split into hundreds of different services; from migration to monitoring and management. AWS is a popular choice for businesses who do not use Microsoft-related products.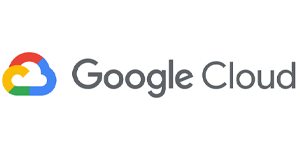 Google Cloud Platform
One of the main draws of Google Cloud is that it has really good value pricing and often works out cheaper than its competitors. However, not everyone realises that for any organisation or individual using Microsoft products, Microsoft Azure comes with very cost-effective and competitive discounts.
Before you become an expert on using the Cloud well, you must choose the right provider.
Find out why OryxAlign recommends Microsoft Azure above all others and why it's easier to migrate than you think.
Top 5 tips for how to use the Cloud smartly
1. Only pay for what you need
Don't be fooled by 'one size fits all' cloud solutions. A good cloud provider will present you with options and tailor your solutions to your specific business needs. There's no point paying for what you don't need.
2. Less maintenance work
Having an efficient Cloud solution will save everyone a lot of time. Updates will automatically happen to your services and maintenance is done at HQ so you can spend more time focusing on delivering for your customers.
3. Expansion & scalability
The right Cloud service will scale with your business as it grows and develops. An evolving and flexible Cloud solution will save any nasty fees to update your system if your business changes or grows.
4. Reliability & efficiency
The consistency of the Cloud, particularly Public Clouds like Microsoft Azure, makes them a reliable solution for your business that you can always count on. To put it frankly – the Cloud minimises the opportunity for human error to harm your business.
It might sound a bit futuristic… but cloud computing gets it right, functions efficiently, and makes fewer mistakes than humans, thus costing you less long-term money.
5. Universally accessible
With the Cloud, your staff, colleagues, clients and partners can all access everything they need to, wherever they are in the world. Ensuring your Cloud offers all the necessary permissions to the required devices and users without a hitch will eventually reduce your costs on the number of devices you need and ensure maintained productivity across the board.
Unsurprisingly, investing in Cloud computing is at the top of the agenda for business decision-makers following the COVID-19 pandemic. With more people than ever before working flexibly from different locations, having high-quality Cloud solutions has never been more important.
Set your business up well for the future. OryxAlign has a team of friendly Cloud computing experts on hand for you to chat with about the best options for your business.
Whether you have Cloud solutions in place already, or you're looking for new solutions, we'd love to help you learn how to use the Cloud well.