a great place to work
From the very beginning, we have worked hard to build a company and a culture that inspires and engages.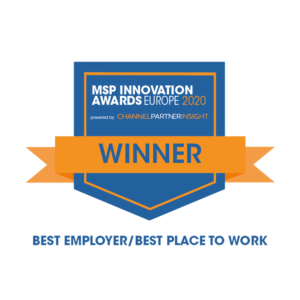 Misiona
Moving to OryxAlign was definitely the right move for me. Not only are the people friendly, supportive and fun to be around, the work environment is very inclusive.
Oryx is a very social company ensuring that both its clients and employees are valued, and their needs are met. I am a strong believer that the most important asset to a company is its people and Oryx embodies that by investing in us and the clients we serve.
For me, this has been proved by my recent CCNP certification which Oryx helped me achieve. A truly great working environment if you are looking for somewhere an IT environment to progress in.
Network & Onsite Engineer
Madeline
I started with OryxAlign in October 2014 as a contractor with the intention to leave a few months later and continue travelling around Europe. However, once started, I was exposed to Oryx's unique culture and was welcomed to the team like a family member.
I was even taken out by the CEO, CTO and a few colleagues for a birthday dinner, 2 days after starting!
I've now been with OryxAlign for over 5 years and plan to stay for quite a few more. We constantly have great laughs, great social events, and always knuckle down as a team when the going gets tough. You'll never find a place quite like OryxAlign and I'm so honoured to continue to be a part of it.
Systems Operation Engineer
Billy
I have been an employee at OryxAlign since September 2014, joining after completing an apprenticeship at another Managed Service Provider. During my time at OryxAlign, I have worked in various positions, starting as a service desk engineer, moving onto onsite engineering and now I am working within the projects team.
OryxAlign provide abundant opportunities for their employees to grow as well as to take on new challenges and I feel like I'm a good example of how they strive to achieve internal development.
However there are also numerous occasions for our employees to socialise and build great relationships with their colleagues. I feel these events enable everyone to understand and work with each other much more effectively.
Junior Project Engineer