How to effectively evolve your IT infrastructure as your company grows
It is paramount for the future success of your business to maximise security precautions as part of the design, build and implementation of all of your systems.
If not, you risk setting up an inherently flawed infrastructure that could leave you vulnerable to attack, failure and possible litigation at any time in the future; a catastrophic event waiting to happen.
And this security needs to keep pace with the growth of your IT infrastructure to shield you from evolving cyber-attacks and breaks in business continuity. To prevent these outcomes, you need to build scalability into your infrastructure and your security solutions from the start.
Utilising the cloud
When considering security solutions for your burgeoning business, it's important to plan for evolution; change, growth, merger or acquisition. No successful business is static. The first step for a smooth evolution in IT infrastructure is to start building-in flexibility and scalability from the moment you start designing your systems. You must ensure that your security solutions can adapt, whilst remaining effective for their current environment.
For example, servers might not be a requirement at first – when you only have (say) up to 5 people in a start-up, stand-alone units are adequate, so there may not really be a pressing need for them. Most servers can serve over 20 desktops each, so are a worthy investment in the long run, as the business grows, whilst making systems run more smoothly with better protection and user access controls.

However, today's forward-thinking businesses now recognise they should begin trading with cloud server solutions, instead of physical ones. Not only will you likely end up going through this transformation further down the line anyway, but cloud services readily evolve to match the storage and transactional demands of a growing business with just a few clicks.
Cloud services are the simplest way to go to start your scalability journey. But what areas need to be focused on, for future expansion?
Scaling up
As your company size increases, so will your list of employees, clients, prospects, suppliers and visitors. The increasing traffic created and new demands for data management and storage will need to be controlled quickly and smoothly.
Building-in solutions and products that promote resilience and capacity for these increases will help reduce future costs and mean your resources can continually be focused on company growth.
So scalable platforms and products should be a part of your IT infrastructure from inauguration. These will not only contribute to a faster, more efficient business, but (and let's not forget how we got here) they will protect it too.
Choose platforms with enterprise-level security, regardless of the size of your company. Even if you do not grow to 1000 employees, it is good practice to employ the best security you can get. No matter how small your business, whatever speed it scales up, the security of your data and that of your clients' may be all that stands between your business thriving or floundering.
Transforming your IT infrastructure
But what if (to coin a phrase) 'you are where you are'? You've built or inherited a business that does not have scalable solutions currently employed, and yet your company is swiftly growing at an increasing rate? There is nothing for it but to focus on transformation.
That transformation can become an unacceptable drain on funds and resources when you are trying to support the growth of your business. Often without an ability to form an objective view, your IT teams may only know the current infrastructure and are restricted by time, experience and outlook.
Outsourcing to an experienced, proven and dedicated transformation team, is probably the best way to resolve these short-term issues. You're also more likely to end up with an infrastructure that supports current company growth and ensures that future growth is also promoted.
Choose an MSP that has transformation teams with experience. Successful projects like this are a partnership. You'll want a partner that takes the pressure off you and satisfies your business's growing needs as quickly as possible.
But you should also look or someone that is proactive. Proposing solutions and upgrades that you may had not have considered. From improving current connectivity to refreshing networks, they should be able to scale your IT infrastructure to match your growth aspirations, often by incorporating legacy resources to limit expenditure and reduce the need to retrain staff.
Nobody knows what will happen to their businesses beyond 10 years, so future-proofing it with scalable solutions sooner, rather than later, is your best option to ensure success.
Whether you are just starting out and need a secure IT infrastructure built from the ground up, or you are looking to transform your current structure to securely match your company's growth and aspirations, choose an MSP that can give you secure, scalable solutions that will consistently grow, support and protect your business.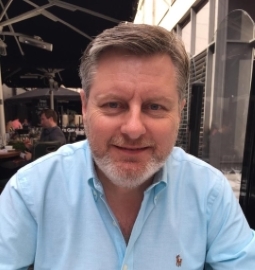 By Graham Smith