find what percentage of your employees would click a phishing email
Did you know that 35%* of staff click dangerous emails? And that 79%** of UK firms reported a phishing attack in 2022?
Get your free cyber security training test, plus see how you stack up against others in your sector with our new Industry Benchmark.
Managers have realised that simulated phishing tests are a great way to discover the weak points in their human firewall.
Today, sending 'fake' phishing attempts to your staff is just as important as having antivirus and a technical firewall. It's an easy and effective best practice that patches your last line of defence; your employees.
This automated test is provided in conjunction with our partner, KnowBe4. They will send you a report within 24 hours of test completion showing the percentage of your staff that failed – and how you compare with others in your industry.
We manage the whole process for you. All you need to do is enjoy the improved results.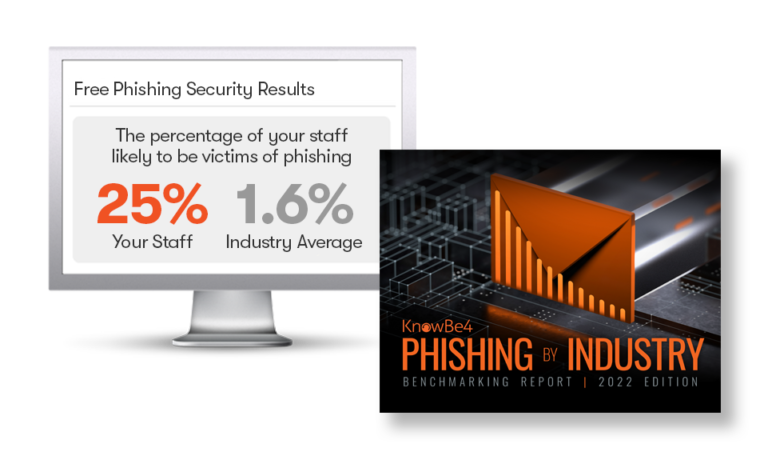 here's how the free phishing security test works
Complete the form above and immediately start your test for up to 100 users (no need to talk to anyone)

The phishing test is in partnership with KnowBe4, the leaders in cyber security training

Choose the landing page your staff see if they click a link

Show your staff which red flags they missed

Get your organisation's score emailed to you within 24 hours, plus charts to share with your management team

See how your organisation compares to others in your industry

We manage the whole process for you
start your cyber security training test today
and get your organisation's score – free
Complete the form above and get the score within 24 hours.
* KnowBe4 survey 2022 ** UK Govt Cyber security breaches survey 2023